Don't Forget These 10 Things At Your Wedding
I would like to see that this is only a problem with bare wedding venues, but it's not. In my own random order, here are some things you need to remember to not forget:
Don't forget your marriage license. You are not officially married unless you have a signed marriage license – ever.
Don't forget trash cans and bags – If you're bringing everything into your venue, don't forget these. At least two big ones, and one per bar or food station.
Don't forget your bouquet. Do you know how many times one of my brides has left her bouquet at the hotel? Enough times so that if one of my team isn't there when she leaves, I ask her MOH to mind the bouquet. Speaking of which:
Where's your phone? If necessary, have someone else be in charge of it. Trust me.
Where are your wedding rings? Who has them? Who has them at all times?
Don't forget outdoor heat lamps. If you're in California, the temperature plummets once the sun goes down. If you're getting married outside anywhere else in the country between January – April or October – December, the temperature plummets once the sun goes down. Blankets and hot cocoa are nice. You know what's better? Mushroom heaters.
Napkins. Place setting at the table, bar, dessert table, appetizers, drink stations.
Don't forget serving ware. How are are all the entrees getting out of the pans and onto guest plates? How are you cutting the cake?
Ice. All the pieces to your bar include this one, for serving and cooling.
Don't forget water. Same.
What else do you need to just enjoy your wedding day? Let's talk: Complete the contact form below and I will get back to you right away to schedule your free consultation. Or you can click here to get on my calendar in the next few days.
See you at the end of the aisle,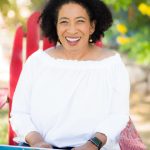 Liz Coopersmith
Ready to get started? Tell me more about you and your wedding.