Wedding Wise Wednesday: Best Unity Ceremony EVER.
On Wednesdays, I bring you the best wedding stories, deals and events in Los Angeles and from around the web. And we call it Wedding Wise Wednesday. Welcome!
Cool Wedding Thing of the Week:
Lindsay Coulter Photography: A PEANUT BUTTER AND JELLY UNITY CEREMONY. I love the stuff you guys come up . I hope they did get a chance to finish the rest of the sandwich later.
Cool, too:
I was quoted in the  Huffington Post today in  7 Signs a Marriage Will Last, According to Wedding Planners.  Although my tip about collaboration is really important, I've seen #5 really come in to play this year, too.
The Deals:
Amazon – Is it time to print your place cards?   If you're sticking them into something before setting them out (like succulents or tequila shots) grab a pack of Avery 571 business cards.  There's 250 in this pack, and they come with a template that you can load into Microsoft Word or Google drive and merge with your guest list. You can also get the sticks to stick them in . Avery has regular tent place cards, too.  Note: These are affiliate links, which means I get a small percentage of the sale if you buy them. Everything and anything I link to has been used by me, or one of my couples with great success, believe me.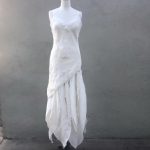 Deborah Lindquist Eco Couture – One of my favorite designers is having a sample sale this Saturday in Downtown LA, 836 Traction Avenue from 10 am to 7 pm! Deborah is also fantastic with dress alterations, so if you have your dress, but it still needs work, click the link and get in touch with her.
The Events:
Check out Here Comes the Guide for Bridal Shows this weekend.
Wednesday, July 18
6:00PM
FREE Screening of the Wedding Singer +
Happy Hour

Fig At Seventh
735 S. Figueroa Street
I love this movie.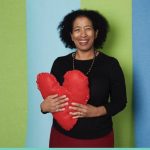 What do you need right now to create the wedding you want? Complete the form below or call/text me at 323-592-9318 to let me know what's up, and I'll get back to you today .
See you at the end of the aisle,
Liz Coopersmith
Ready to get started? Tell me more about you and your wedding.