Wedding Wise Wednesday: Our Drunk History
On Wednesday, I bring you the best wedding stories, deals and events  in Los Angeles and from around the web. And we call it Wedding Wise Wednesday. Welcome!
When I search for cool wedding things of the week, I'm always hopeful, but it also takes a while to find something that I feel is truly unique. And when I do find it, it's like Christmas. I LOVE the stuff you guys come up with.
I'm on a Facebook group called Something Borrowed, Something New, which is populated by engaged couples and wedding vendors. A recently married couple posted their wedding video, which is a take off on the Comedy Central  series Drunk History. Premise: Historians get really drunk (no I'm serious) and in their drunkenness tell a tale from history like the Salem Witch Trials, or how Alexander Graham Bell invented the telephone. So, Lauren and Chris decided to tell the tale of how they met and became a couple. Not to oversell it, but your WHOLE life has been leading up to this moment:
You are so welcome!
The Deals
Lovella Bridal – Sample Sale this Friday, June 15 from 9am – 5pm. 
 Sharp discounts on beautiful sample gowns sold as-is. GO. 
The Events
Sunday, June 17
Premier Bridal

11am – 3pm
Long Beach Convention Center
300 East Ocean Blvd
Long Beach, CA 90802
What else do you need to create your dream wedding? Let's talk. Complete the form below and I'll get back to you today, or call/text me directly at 323-592-9318 or email me at  liz@silvercharmevents.com
See you at the end of the aisle,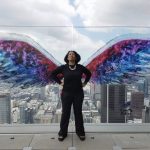 Liz Coopersmith
Ready to get started? Tell me more about you and your wedding.