Wedding Wise Wednesday: To The Other End of the Aisle!
On Wednesdays, I bring the best wedding stories, deals and events in Los Angeles and from around the web. And we call it Wedding Wise Wednesday. Welcome!
Cool Wedding Thing of the Week
I love this. Because of course you could do this, and why not? I dig the ideas you guys come up with. This coolness was shot by Jessica Fleurent  pulled off brilliantly by wedding planner A Charmed Affair in upstate New York, but if you want to recreate this in L.A., I'm here for it.
The Deals
The Knot Shop – 75% off everything. Plus, if you spend $99 you get free shipping. GO.
Paper Lantern Store – Get 15% off sitewide when you use the code CELEBRATE18
The Events
Sunday, January 28, 2018
11:00am-3:00pm
Premier Bridal Shows
Hilton Los Angeles Glendale
100 West Glenoaks
Glendale, California 91202
12:00pm-4:00pm
I Do! An Event for the Stylish Bride
Vibiana
214 South Main Street
Los Angeles, California 90012
This is one of more upscale shows in Los Angeles every year. Click the link above to check it out, and click the link below to register.
Admission: $25
What do you need right now to create your dream wedding? Let's talk: Complete the form below and I'll get back to you quick to schedule a complimentary consultation. I'd love to find out what you want your wedding to look and feel like.
See YOU at the end of the aisle,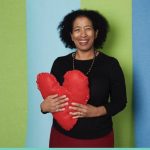 Liz Coopersmith