I've been watching a lot of wedding envy lately…wedding shame…wedding SHAMING..around small weddings. You wish you could afford more than 100 guests. Your family is giving you a hard time about having less guests. First of all, you should have the wedding you want. And, "want" is about a lot of things. And, most of all, you should have a wedding you love, where you have no regrets. I had a small wedding myself, five million years ago, and it was wonderful. Here are five upsides:
1. You can get all of your guests in one group shot. One, frameable, picture of everyone who was at your wedding. Mobile home screen suitable, and a delight to all. Not so easy to do with 300 guests.
2. You know, for sure, that you'll be able to talk to everyone. Because there will be less people you have to get to. More interaction = more fun. And more fun is always the goal.
3. Smaller dance floors mean a bigger party. A smaller dance floor + less guests = a Rave. If you can, rent one. If there is already a dance floor at your venue, crowd around it with tables, chairs and furniture. If you have a photobooth, dessert table, move them as close to the dance floor as possible. And then, dance, dance, dance!
4. Only the people you really wanted to be there, are there. Weddings are the best – and happiest – opportunity to get everyone you love and like in one room. Small weddings usually mean that those are just the only people you have in the room!
5. You'll save money. Because let's be serious. Each guest is a meal (at the prerequisite $99+ per person) two appetizers, three drinks, a piece of cake. One centerpiece for a table of ten. And that's not counting favors. This is why the average cost of a wedding in the U.S. is $25,000. The average in Los Angeles, where I am, is around $32,000. The money you're going to save by having a smaller wedding could go towards a house downpayment, grad school, a honeymoon. If those are your priorities, don't be ashamed of them. And at the end of the day, you're still married. And that's what everyone is there for, too.
See you at the end of the aisle,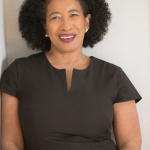 Liz Coopersmith
What else does your wedding need right now? Go to our Contact page to schedule a consultation, email me directly at liz@silvercharmevents.com, or call/text me at 323-592-9318.